JourneyMapping™
A treasure hunt to uncover
what you want from your life and your future
JourneyMapping™ Offerings
JourneyMapping™ Life Design Framework offers the opportunity to step back, ponder, get creative, go deep and re-evaluate (or refine) your life's direction.
You will listen to your heart while also implementing a strategic, system's approach to visioning and change. The framework is flexible so you can engage on your own terms. 
You'll travel through JourneyMapping's™ 6 Life Design Modules where you'll explore what is calling to you and what is draining. You'll gain clarity about your life direction and priorities.
By the end of your journey you'll have created your own Life Design Blueprint that is grounded in wellness and opens meaningful possibilities in areas of life that are important to you.
JourneyMapping™ begins from exactly where you are in life right now. Just be yourself!
Masterminds are committed 8-person groups that meet twice monthly on Zoom for 90-minutes and are facilitated by Naraya. We will delve into the monthly Framework teachings presented in JourneyMapping's Community with in-depth sharing, reflection, personal support and accountablity.
We'll co-create a supportive and cofidential community where you feel safe to share the inevitable challenges that accompany the journey of evolving your life, relationships and/or career.
Masterminds are offered at two levels:
Life Design – This is where your journey begins as you move through JourneyMapping's framework, begin to implement positive life changes and define your Life Design Blueprint
Fulfillment – This is the next stage where you'll implement your Blueprint, including the big stuff, like career and personal transitions.
Interested to join a Mastermind? Contact Naraya and let her know.
Your North Stars,
Values & Aspirations
Wellness, Selfcare
& (Spiritual) Practice
Relationships &
Support Systems
Professional-Work-Business,
Finances & Life Purpose
Pain Points, Demons
& Cultivating Resilience
Life Design Blueprint
& Next Steps
through journaling and personal assessment,
and introspective mapping exercises.
Ready to start Your JourneyMapping™ Journey?
Flexible
Besides the Opening and Closing Sections, what order you engage with the Sections and Modules of the framework is totally flexible!
You can skip a month or topic, or go back to the archives and do it when the timing is right.
Strategic
Holistic Strategic Planning is a key element of the framework. You'll be offered teachings, tools and maps.
Small Action Steps that can move your life forward will be encouraged every step of the way.
Life Design Blueprint– After journeying through the full framework you'll be guided in how to create a custom Life Design Blueprint that will give you a big picture view of your life direction, goals and priorities.
Spacious
Thoughtful change happens over time and most of us live busy lives!
Take a deep breath, we're not going to rush through this content. In fact you will make better decisions if you give yourself the time you need to contemplate and explore your options rather than implimenting quick solutions.
We will move through JourneyMapping's  core Framework, including it's 6 Life Design Modules, over the course of 14 months. Each topic is a journey in itself . 
Easy-to-do Installments
JourneyMapping's™ Framework will be offered in easy-to-do, monthly installments and supported by community explorations. This framework is a creative springboard for your journey of midlife transitions and transformation.
The exercises themselves are not complicated but it does take focus, honesty, courage and discipline to do the hard work of holistic life reinvention.
Core to getting forward movement is a readiness to show-up for yourself through small, steady, action steps. Still, it will be an unfolding journey, as is life. 
Monthly Installments Include:
Live Zoom teaching (or watch recording)
Handouts
Mapping exercise
Journaling or Contemplation exercise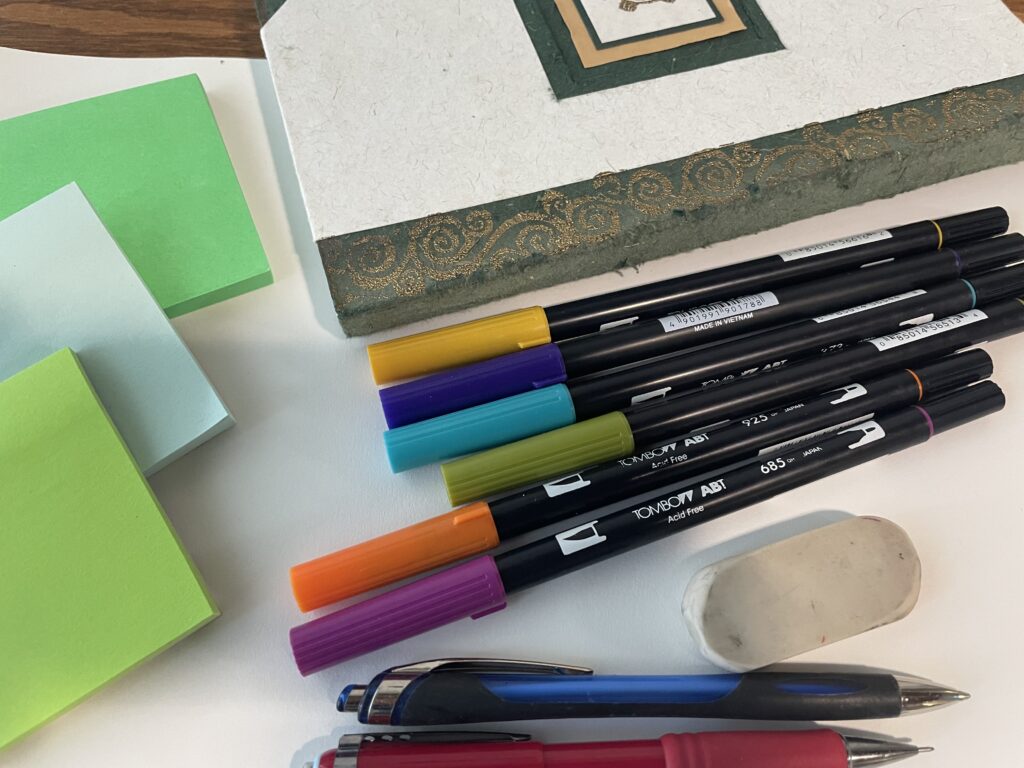 Computer or tablet access to 

JourneyMapping™ Community Hub and Zoom capable

Journal

Sticky notes like Post-its – recommend 3"x 3" (3 colors are nice)

Art pad 14″x 17″ or larger is optional but encouraged

Crayons and/or markers for simple drawing.

Artists encouraged to make use of any art supplies you have on hand.

A white board is helpful if you have one